How do l choose an ultrasonic transducer?
When choosing an ultrasonic transducer, the following key factors need to be considered:
1. Determine the use and demand: understand the use and demand of ultrasonic equipment, such as for flow measurement, level measurement or other applications, and understand the characteristics of the required ultrasonic transducer, such as the size of the range, whether anti-corrosion, explosion-proof, etc.
2. Select frequency: The operating frequency of the ultrasonic transducer determines its performance in different applications. Ultrasonic frequency affects the transmission of ultrasonic, different ultrasonic equipment frequency requirements are different, for flow measurement, the frequency is generally 0.5MHZ ~ 2MHZ, the higher the ultrasonic frequency, the more concentrated the energy, the better the directivity, but the higher the frequency, the greater the ultrasonic attenuation.
3. Select the incidence Angle: The incidence Angle determines the installation position of the ultrasonic transducer. In order to ensure the selectivity of the probe to receive the signal, the incidence Angle is greater than the first street front Angle and less than the second critical surface Angle, and the general Angle is between 28.7° and 60°.
4. Size and shape: According to the space limitations of the application and the specific installation needs, choose the appropriate size and shape of the ultrasonic transducer.
5. Durability and reliability: Considering the durability and reliability of ultrasonic transducers is very important for long-term use and high load applications. Understanding the transducer's material quality, manufacturing process and manufacturer's reputation is the key to choosing a reliable product.
6. Cost and cost performance: According to budget constraints and performance requirements, compare in various options to choose the most cost-effective ultrasonic transducer.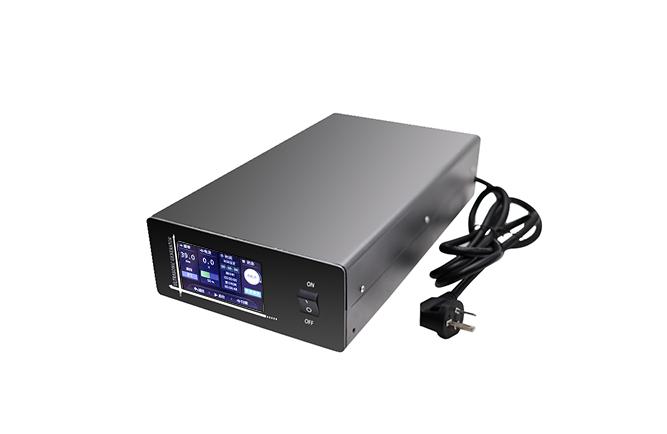 fanyingsonic Generator G7-3000TYPE Liquid crystal display
16 Sep 2023